Latest News
Inauguration of PT Gajah Tunggal Tbk's Proving Ground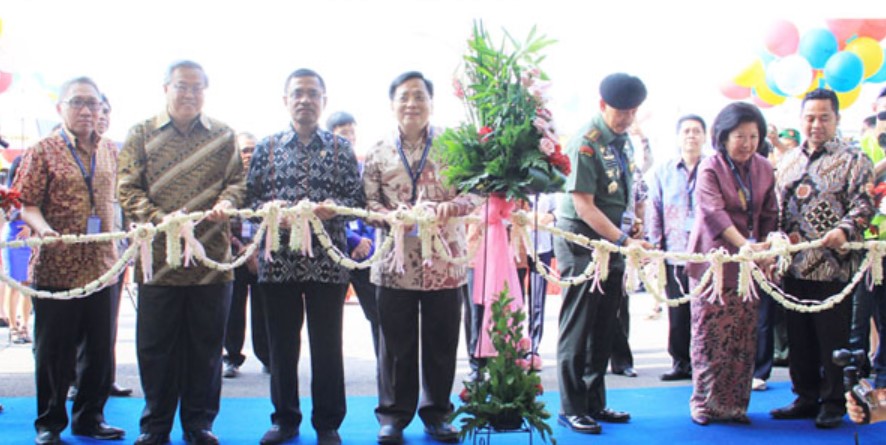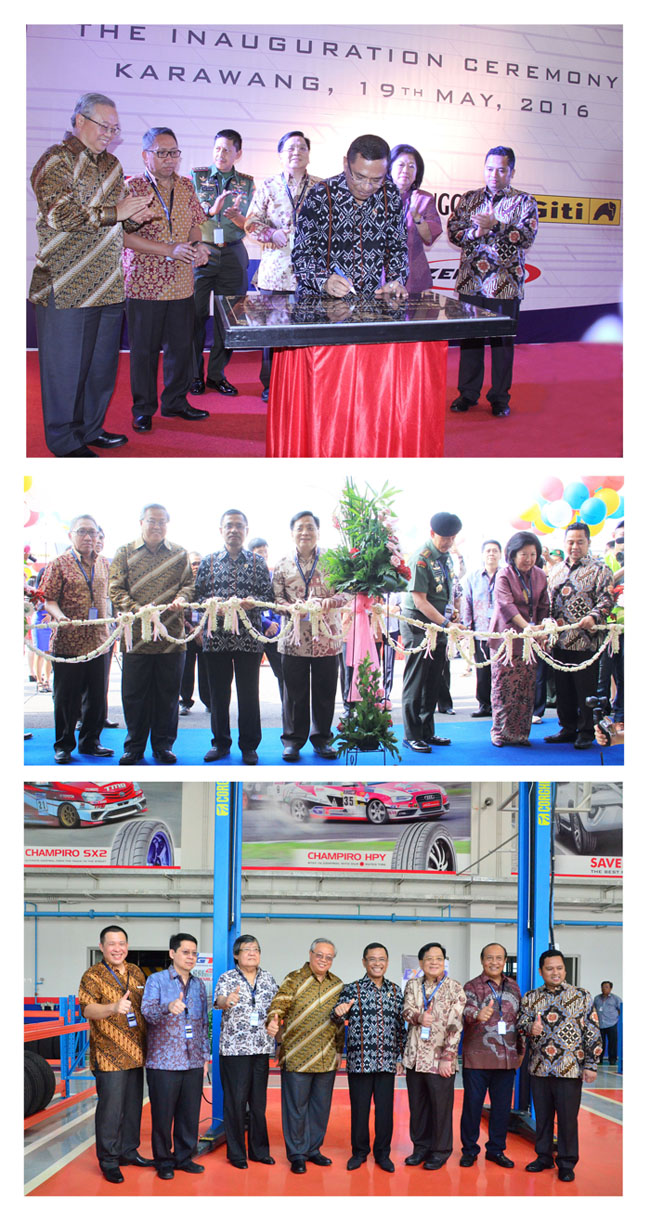 PT Gajah Tunggal Tbk, the largest integrated tire manufacturing company in Southeast Asia, inaugurated its tire testing track facility (proving ground) which is located in Karawang, West Java, on Thursday, 19 May 2016. This inauguration ceremony is marked by the signing of an inscription by the Indonesian Minister of Industry, Mr. Saleh Husin and witnessed by the Company's President Director Mr. Christopher Chan along with other members of the Company's Board of Commissioners and Board of Directors, Karawang district officials and all other invitees.
During his speech, the Company's Vice President Director, Mr. Budhi Santoso Tanasaleh mentioned that this tire testing facility (proving ground) of which construction started in 2013, is part of the Company's major strategy to improve the Company's capabilities in producing high quality tire products to meet local and international customer's needs, through its research and development center of international standard. With this proving ground, the Company is more able to develop and create innovative tire products for passenger cars, commercial vehicles and motorcycles.
The construction of this 65 hectares proving ground facility is conducted in two phases. The first phase focused on the construction of the testing facilities namely ISO Noise, Vehicle Dynamic Area, Wet Braking & Handling and Longitudinal Hydroplanning. This facility also has an operations center which is equipped with the latest tire repair and maintenance equipment. The second phase will be conducted according to the future needs of the Company's research and development.
By having this proving ground facility, the product development cycle and the time to launch the Company's new products are expected to be shortened, hence the Company will more competitive in the domestic and global market. Apart from being used to test the Company's tire products, the proving ground can also be used to test the prototypes and products of the Company's OEM partners. This proving ground will support the Company's motto which is Driven by National Pride.