Latest News
PT Gajah Tunggal Tbk. Achieved to be One of Indonesia's Top 100 Most Value Brands 2014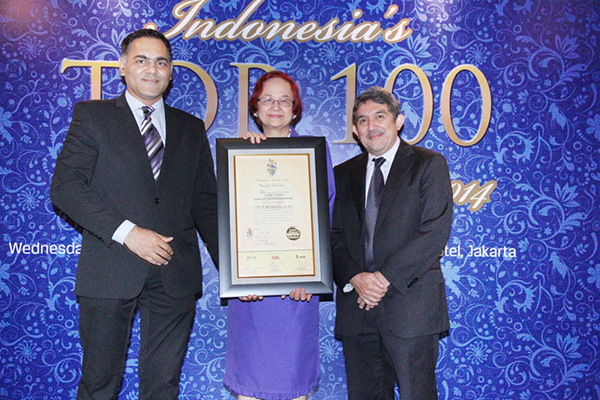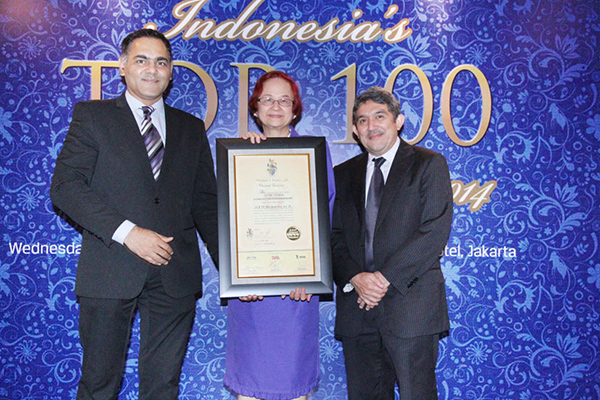 PT Gajah Tunggal Tbk. achieved to be one of Indonesia's Top 100 Most Value Brands 2014 in the Auto Parts & Equipment Category with a Brand Rating of AA- (very strong) from SWA magazine which collaborated with Brand Finance (international brand consultant).
The CFO of PT Gajah Tunggal Tbk., Mrs. Irene Chan received the award from the Chief Editor of Swa Magazine, Kemal E. Gani and the Managing Director of Brand Finance Asia Pacific, Samir Dixit at the award ceremony on Wednesday, July 16, 2014.
According to the Brand Strength Index, Gajah Tunggal's Brand Rating is AA- (very strong) in the Auto Parts & Equipment Industrial category with a Brand Value of US$194 Million.
Brand Finance calculated the Brand Value by using the Brand Strength Index that consists of Brand Investment, Brand Driver Performance, Business Performance, and Stakeholders Opinion; which subsequently generates the Brand Royalty Rate. The Brand Royalty Rate times the Brand Revenue results in the Brand Value.