Latest News
Donations of Face Masks to BNPB(Indonesian National Board for Disaster Management)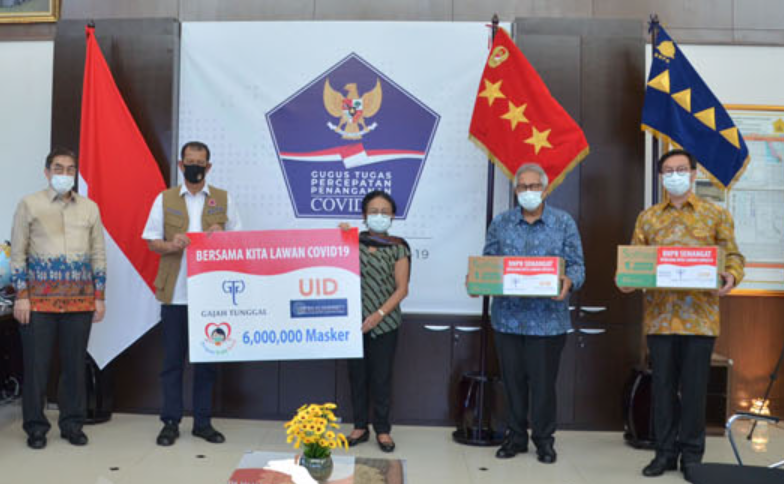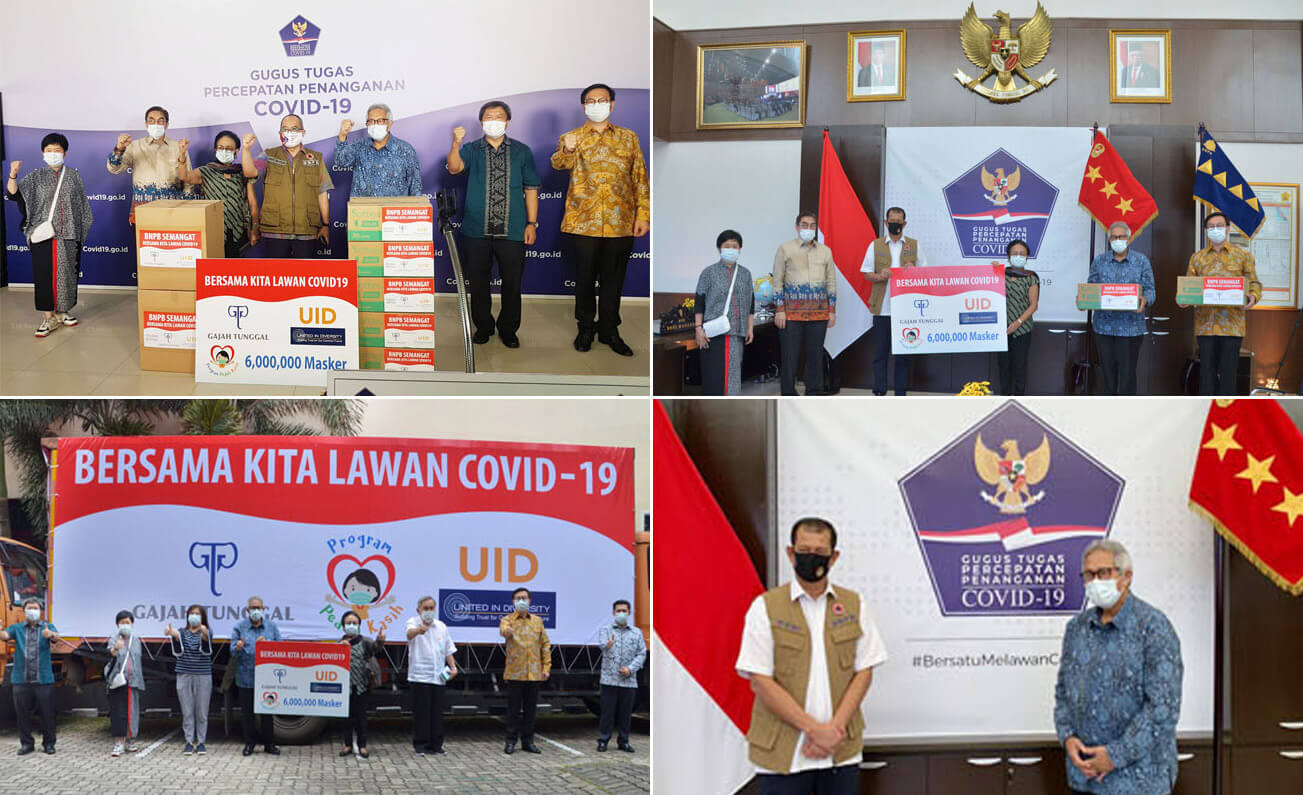 On May 8th, 2020, Yayasan Upaya Indonesia Damai or United in Diversity (UID) supported by the Gajah Tunggal Group donated 2 million face masks to the Chairman of the Indonesian Task Force for Covid-19 containment, Mr. Doni Monardo, at the BNPB office.
The donation was handed over by Mrs. Tuti Christian, President of UID and Mr. Sugeng Rahardjo, President-Director of PT Gajah Tunggal Tbk, representing Gajah Tunggal Group.
The 2 million face masks are part of a total of 6 million masks of which most will be donated to other government agencies in Indonesia.