Latest News
The Ground Breaking of IGM Manufacturing Plant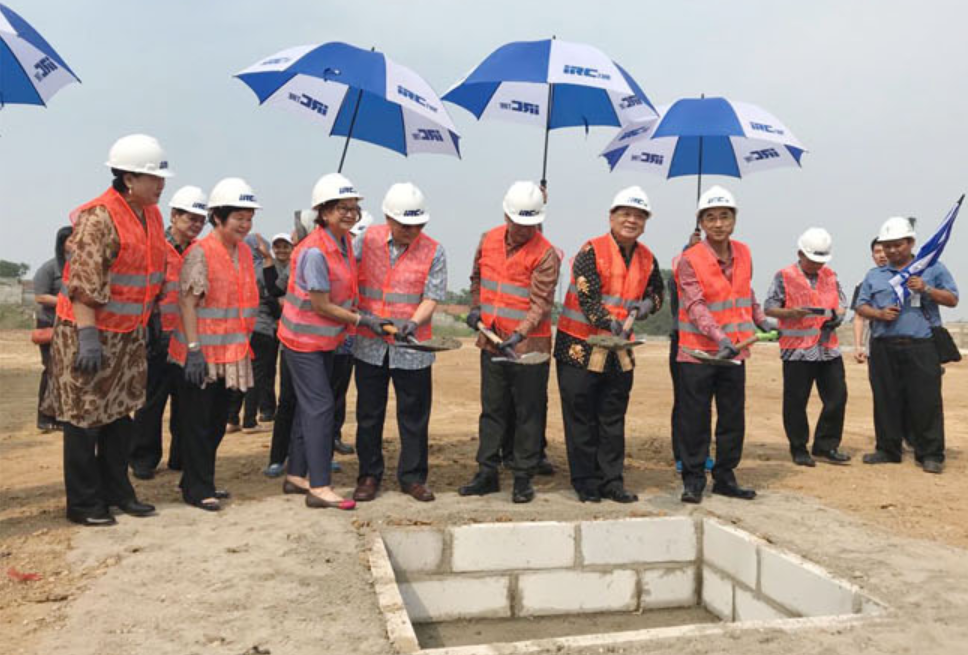 PT Gajah Tunggal IRC Manufacturing Indonesia held a groundbreaking event for the construction of its plant. The Joint Venture Company between PT Gajah Tunggal and Inoue Rubber Company Ltd (IRC) of Japan, known as IGM, is a foreign investment company (PMA) manufacturing motorcycle tires with the brand IRC Tire.
This groundbreaking event marks the beginning of IGM to become an IRC Tire factory outside of Japan that produces high performance motorcycle tires with the IRC Tire brand for the domestic OEM and replacement markets as well as exports.
Attending the event were Representative Director IRC Japan Mr. Masayuki Inoue and Director IRC Tire Mr. Kazuo Sato. From PT GT Mr. Budhi Tanasaleh as CEO and Deputy President Director attended along with other Members of the Company's Board of Directors.
President Director of IGM, Hirozo Misuno said in his speech that IGM is a concrete step in more cooperation at a higher level between IRC and PT GT and becomes a new chapter of cooperation between the two Companies that started in 1971.
With the construction of IGM's factory, which is expected to start operations in September 2019, IRC Tire motorcycle tires can maintain the position as the market leader in the domestic market and increase brand equity in the internationally.