Awards
Awards in 2017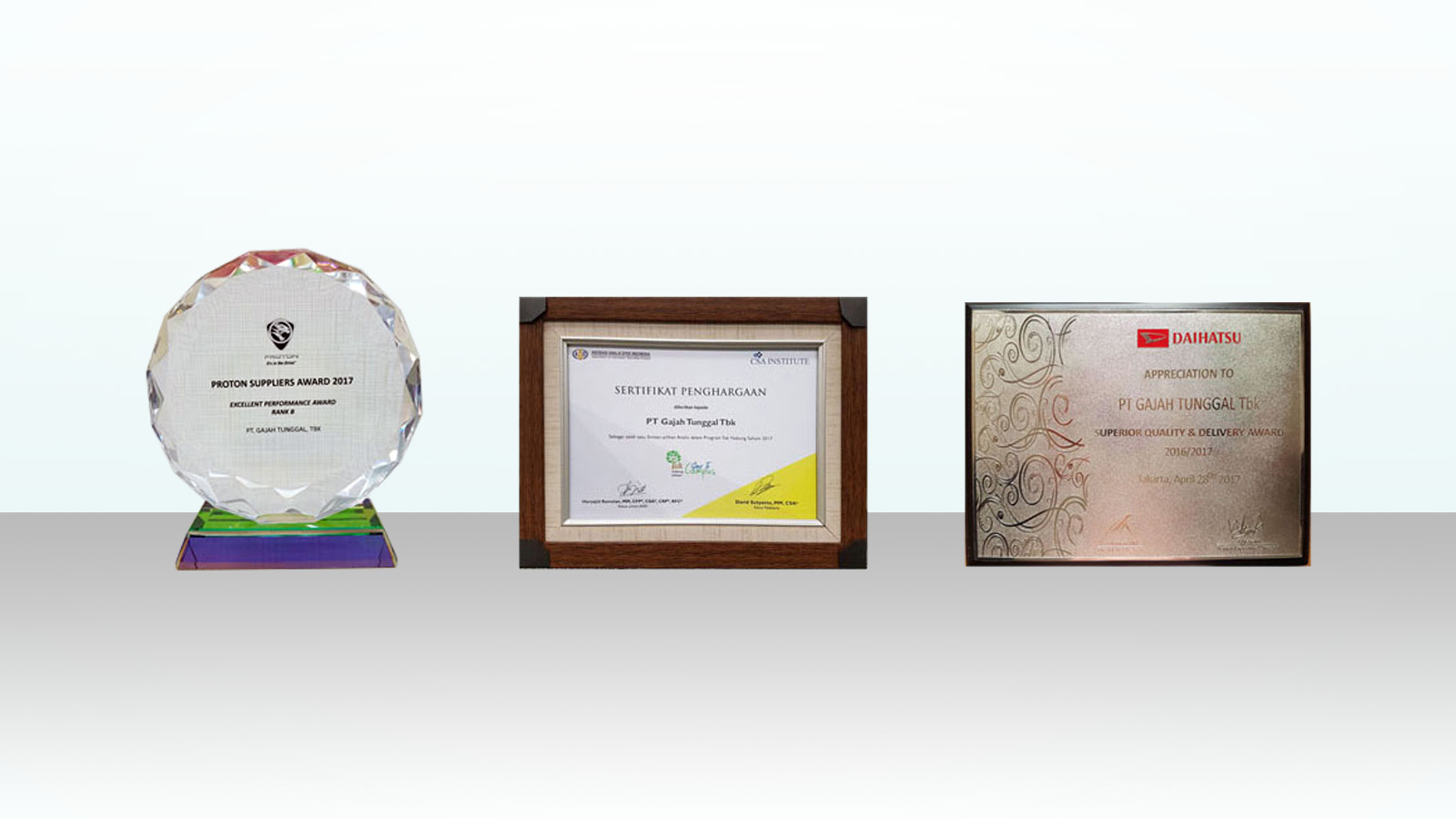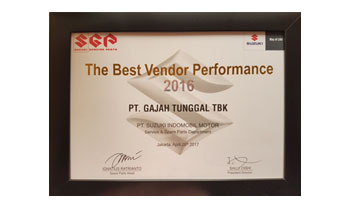 Best Vendor Performance – Suzuki
In 26th April 2017, P.T. Suzuki Indomobil Motor, Service & Spare Parts Department, awarded Gajah Tunggal as the Best Vendor Performance 2016.
---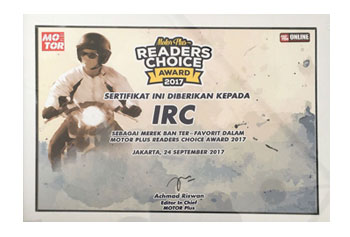 MOTOR Plus Reader Choice Award 2017
IRC, one of the motorcycle tire brands produced by Gajah Tunggal, came out tops in the favourite tire brand category at MOTOR Plus Reader Choice Award 2017. MOTOR Plus, Indonesias leading automotive tabloid on two-wheel motorcycles, conducted a two-month campaign on their website where its readers were asked to vote for their favourite products.
---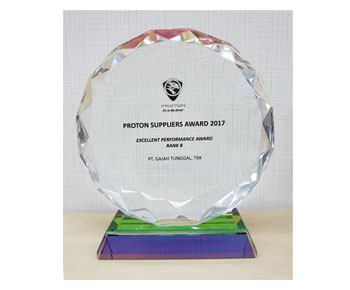 PROTON Suppliers Award 2017
PT Gajah Tunggal Tbk was awarded "PROTON Suppliers Award 2017" from PROTON as Excellent Performance Award Rank B
---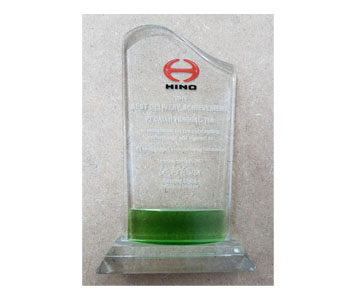 HINO Award 2017
PT Gajah Tunggal Tbk was awarded from HINO as "Best Delivery Achievement in recognition for the outstanding performance and support over the years 2016 to PT Hino Motors Manufacturing Indonesia.
---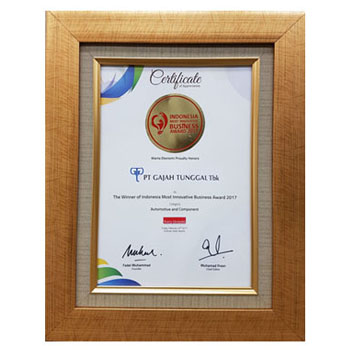 Indonesia Most Innovative Business Award 2017
PT Gajah Tunggal Tbk was awarded by Warta Ekonomi as The Winner of Most Innovative Business Award Indonesia 2017 in catagory Automotive and Component.
---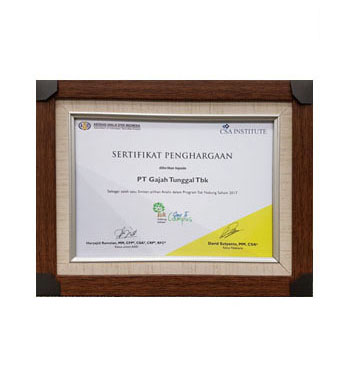 Appreciation for Participation in the Yuk Nabung Saham Campaign by the Indonesia Stock Exchange
On 13 March 2017, Gajah Tunggal received a certificate of appreciation as one of the 72 issuers selected by analysts in the Indonesia Stock Exchanges Yuk Nabung Saham 2017 (Lets Invest in Equities) Campaign. The Indonesia Stock Exchange collaborated with the CSA (Certified Securities Analyst) Institute and AAEI (Indonesian Securities Analysts Association) to organise this Campaign.
Recipients of the certificate of appreciation were selected based on the result of a survey conducted by the CSA Institute and AAEI. The selection criteria included future profitability, disclosure and transparency, corporate governance, stock liquidity, and business sustainability.
With an objective to educate and create awareness among the public about investing in the capital market, the Yuk Nabung Saham 2017 campaign involved road shows that travelled to 24 campuses throughout Indonesia.
---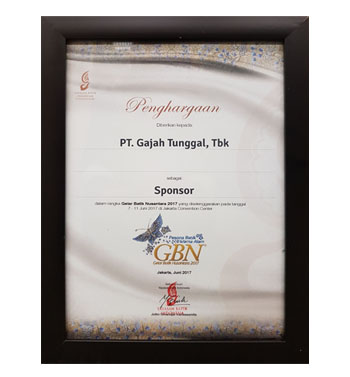 GBN (Gelar Batik Nusantara) Awards
Yayasan Batik Indonesia (Batik Foundation of Indonesia) presented an appreciation award to Gajah Tunggal in recognition of the Company's support for the Batik Nusantara Exhibition 2017 which is also known as pagelaran Gelar Batik Nusantara (GBN). With the theme – Charm of Batik in Natural Colours – the exhibition was held at the Jakarta Convention Centre (JCC) in Jakarta from 7 to 11 June 2017.
---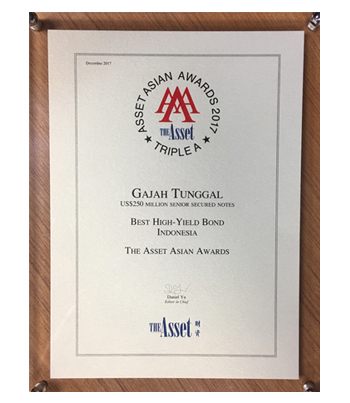 The Asset Asian Awards 2017
In December 2017, PT Gajah Tunggal Tbk (Gajah Tunggal) received the Best High-Yield Bond in Indonesia Award at the Asset Asian Awards 2017. The annual award was organised by the Asset Magazine, an authoritative and highly respected financial publication based in Hong Kong. A yearly event, the award was to acknowledge companies which have structured the best deals in their respective countries.
Gajah Tunggals award is in recognition of the Companys US250 million Senior Secured Notes that will achieve maturity in 2022. The secured notes were issued as part of the effort to ease Gajah Tunggals debt maturity profile and reduce refinancing risks that inevitably lead to a rating upgrade for the Company.
---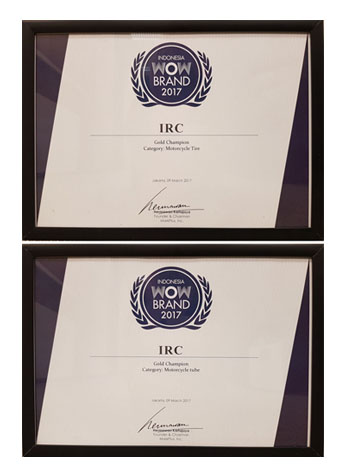 Indonesia WOW Brand Awards 2017
One of Gajah Tunggals products, IRC, emerged triumphant at the Indonesia WOW Brand Awards 2017 when it was conferred the WOW Brand Awards for the inner tubes and motorcycle tires category. Markplus, a leading marketing consulting firm in Indonesia and the presenter of the Awards, conducted a survey that saw the participation of more than 34,000 respondents located in eight major cities of Indonesia. Five aspects, namely Aware, Appeal, Ask, Act and Advocate, were included in the survey.
As a research-driven award, the WOW Brand Awards is recognised as one of the less-biased awards in Indonesia.
---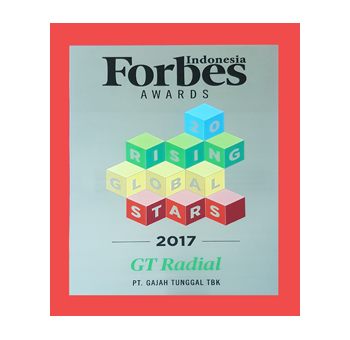 Forbes Award – 2017
GT Radial, one of Gajah Tunggals brands of tires, was featured by Forbes Indonesia publication as one of the 20 Rising Global Stars in Indonesia for 2017. The list highlighted companies that have successfully created, introduced and marketed their brands both locally and the international market.
This acknowledgment is indeed an honour for GT Radial as the brand received recognition as a brand leader in the market.
---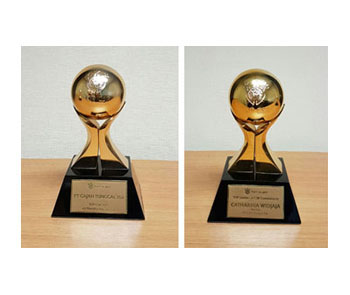 TOP CSR – 2017 (dari BusinessNews)
Gajah Tunggal walked away with the Top CSR 2017s Manufacturing Sector and Top Leader on CSR Commitment Award while Mrs. Catharina Widjaya, Director of PT Gajah Tunggal Tbk, received the Top Leader on CSR Commitment Award. BusinessNews Indonesia presented the Top CSR (Corporate Social Responsibility) 2017 Award ceremony in collaboration with KNKG (Komite Nasional Kebijakan Governance dan CSR Society Indonesia and was held on 17 November.
The jury shortlisted and selected the winners by analysing the companies CSR programmes while utilising the ISO 26000, good corporate governance as well as their business strategy as the basis for the process. Gajah Tunggals success at the Top CSR 2017 Awards is a testament to the Companys continuous commitment and capabilities to develop products that contribute to a sustainable future.
---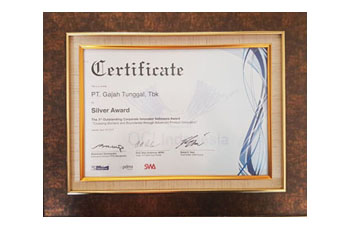 OCI Indonesia Award – 2017 (dari PPM,PDMA, SWA)
At the 3rd OCI (Outstanding Corporate Innovator) Indonesia Award themed Crossing Borders and Boundaries through Advanced Product Innovation, Gajah Tunggal took home the Silver Award for one of the Companys leading product, IRC Enviro tires. SWA Magazine, a leading business information and news portal in Indonesia, organised the OCI Indonesia Award, in cooperation with PDMA (Product Development and Management Association) Indonesia and PPM Manajemen.
To spur innovation and product development initiatives, the OCI Award emphasized on sustained quantifiable business results from companies new products and services.
---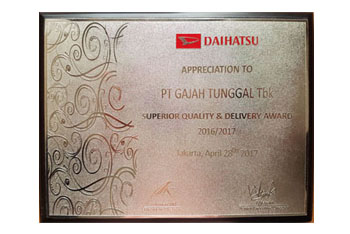 DAIHATSU Award – 2017
Gajah Tunggal bagged the Superior Quality & Delivery award from Daihatsu Indonesia for two consecutive years. This award is organised annually by Daihatsu Indonesia to recognise their partners commitment towards quality and delivery of their products and services.
---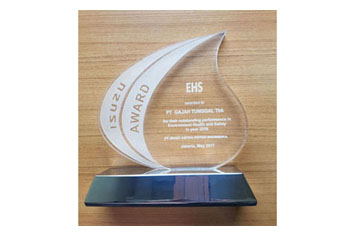 ISUZU Award – 2017 (dari EHS-ISUZU)
In May 2017, Isuzu presented the ISUZU Award for outstanding performance in Environment Health and Safety in 2016 to Gajah Tunggal. This award is in appreciation of Gajah Tunggals effort for maintaining an environmentally friendly and healthy workplace, and also creating a place that is safe for Gajah Tunggals staff to perform their tasks.
---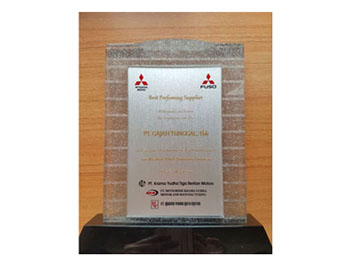 Mitsubishi Motors Award – 2017
Mitsubishi Motors presented the Best Performing Supplier Award to Gajah Tunggal as an acknowledgment of the Company's exceptional contribution to the production of Mitsubishi vehicles in Indonesia for 2016.
Gajah Tunggal was selected by Mitsubishi's Indonesian partners, namely, PT Krama Yudha Tiga Berlian Motors, PT Mitsubishi Krama Yudha Motor and Manufacturing, and PT Krama Yudha Ratu Motor.